WELCOME TO STUDENT CONDUCT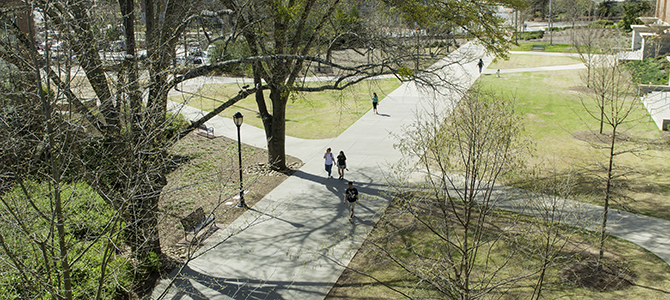 The Office of Student Conduct, a department within the Division of Student Affairs, seeks to enhance the learning environment for members of the University of Georgia community by inspiring students to engage meaningfully, grow intellectually, and build character. This mission is accomplished by:
Educating University of Georgia students and student organizations about their rights, responsibilities and expectations as members of a community.
Providing a fair and educational process for students and student organizations through which alleged violations of the University Code of Conduct are resolved.
Creating opportunities for student learning and development.
Offering outreach services to educate faculty, staff and other community partners about the role of our office and the Code of Conduct.
When incidents happen and UGA students are involved, our office works with students to provide both an educational opportunity for growth and reflection and to assist in holding students accountable. We ensure that students receive fair treatment throughout the process, and we work hard to educate students about their rights and responsibilities before an incident occurs through proactive education. We also strongly believe that the entire conduct process should be educational, so we spend time with students getting to know them, making sure that they understand all steps of our process, and speaking at length with them about the potential consequences of their behavior on themselves, students, and other UGA community members.
We use situational sanctions to both address student behavior, provide a fair outcome, and make sure that unique student needs and opportunities for growth are addressed through our process.  Students, faculty and staff who believe there has been a violation can contact the Office of Student Conduct to discuss options available for reporting incidents to the appropriate authorities. Office staff can speak to anyone who wishes to report a conduct violation and talk about the conduct process and their rights; staff members are also available for educational programs on a variety of related topics.
Students are what make the University of Georgia a great institution. Through the student conduct process, it is our aim to help students understand the impact of their behavior on the global community, and to assist them with making future decisions that lead to personal and professional success.