University Judiciary Alumni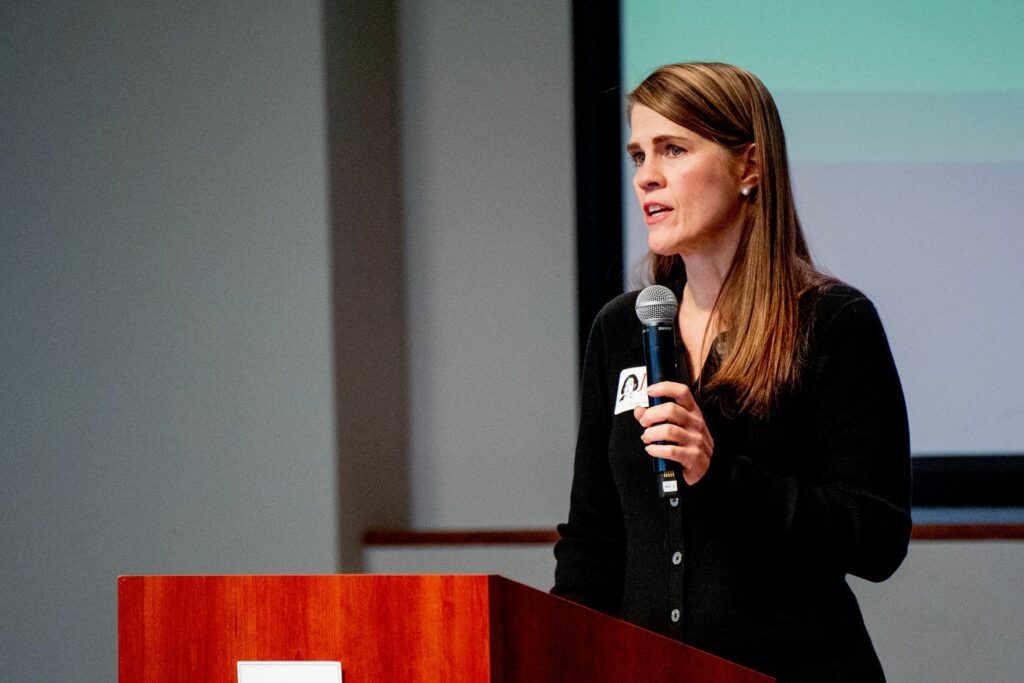 Jenny Penny Oliver University Judiciary Recognition & Induction Ceremony
Each spring semester, University Judiciary hosts the Jenny Penney Oliver University Recognition and Induction Ceremony. This annual event is named for Jenny Penney Oliver, a long-time member of the University community and beloved advisor of University Judiciary. We were so excited to be able to join together in person this year with our new members and many current members to celebrate an amazing year! We were able to recognize our seniors and new members, we presented our annual awards, and we heard from an incredible University Judiciary Alumni, Dr. Kelle Ray (pictured above). Thank you to everyone that participated in our Annual Ceremony. Congratulations to our award winners! You are so deserving of recognition, and we appreciate all that you do for University Judiciary and the campus community. 
Upcoming Alumni Engagement Opportunities
Alumni Mentorship Program: The Alumni Mentorship Program started during the 2019-2020 school year. Jack Eubanks, the then Executive Director, pioneered this program and was able to have 19 Alumni mentors to participate. During the 2021-2022 school year, Nearly every Judiciary student was paired with an alumni mentor. We are so grateful for the partnership that has continued between current and former Judiciary members! The general body members are super excited to get to know you all, and we appreciate your valuable experience.
General Body Meeting Speaker: Our general body meetings are held biweekly throughout the school year, and we are looking for alumni to attend meetings and speak with us about their Judiciary experience, valuable lessons they learned by being in Judiciary, career advice, and more!  For those alumni who may not be able to travel to Athens to participate in person, we are also offering alumni the opportunity to participate remotely using Zoom Video Conferencing.
2023 Alumni Panel: Our annual Alumni Panel event is an incredible opportunity for our current General Body Members to learn from alumni about the history of Judiciary, as well as how Judiciary can affect their future. Please stay tuned for more information about this wonderful event, as we would love to have alumni attend the event and alumni who can be panelists. 
For more information about how to get involved in these alumni engagement opportunities, please contact Nilan Maniklal at nilan@uga.edu.
Other Ways to Get Involved!
Read our semesterly newsletter!
Encourage any current UGA students that you know who are interested in getting involved with our prestigious organization to consider applying for UJ. Applications will be available on our "Members" page starting in August 2022.
Click here to learn more about alumni who have been invited speakers at past JPO ceremonies.