UNIVERSITY JUDICIARY HISTORY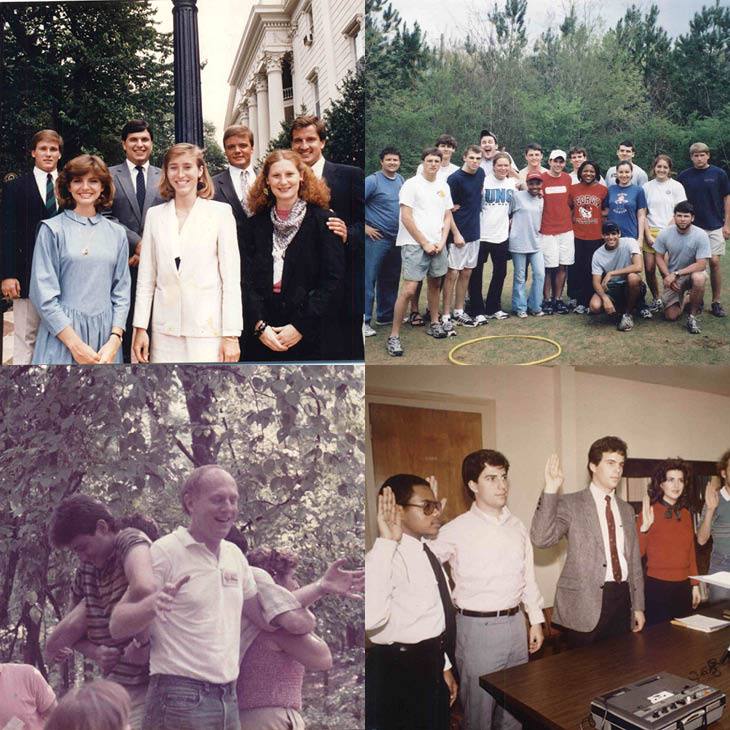 In April 1968, the student body of UGA created the Student Judiciary as the third branch of the Student Government Association in response to a landmark federal court case, Dixon v. Alabama, that ruled there must be due process for students in higher education before disciplinary action or expulsion. President Davison delegated to the Student Judiciary the power to hear and adjudicate disciplinary cases as a result.  The Student Judiciary began functioning as a court system under the direction of the Judicial Council and its newly elected Chief Justice, Huber R. Parsons, Jr.  The Student Judiciary then consisted of the Judicial Council, two divisions of the Main Courts, and ten separate Residence Courts.  The Student Judiciary officially began operation on May 15, 1969.
A call for a more fair presentation of cases was put forth before the Student Judiciary in 1971, causing the creation of the Defender/Advocate Society. The Student Government Association later disbanded for a short time on campus, and the responsibilities of the Judiciary moved under the supervision of the Vice President for Student Affairs.  Other important changes occurred over the years, such as the creation of an administrative hearing for students wishing to take responsibility for their violation and transferring the hearing and adjudication of academic dishonesty cases to the Office of the Vice President for Instruction.  Most significantly, the membership of both the Student Judiciary and the Defender/Advocate Society voted unanimously to approve new bylaws that joined the two organizations under one Council in 1997.  The single organization has continued to operate under the name of The University Judiciary since that time.