Student conduct service continuity information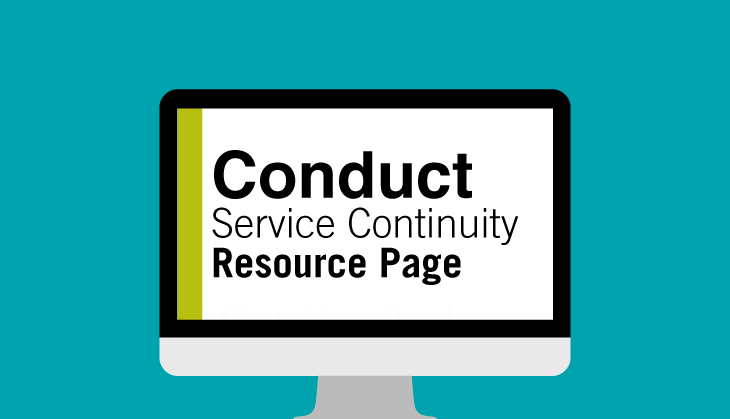 The University of Georgia continues to work closely with the University Health Center, the University System of Georgia, and local and state public health officials to monitor COVID-19. The top priority in these uncertain times remains the health, safety and wellbeing of all members of our campus community.The best resource for ongoing campus-wide updates is https://www.uga.edu/coronavirus/info.php. UGA is updating this site often with new information.
To stay informed of the day-to-day status of Student Affairs and other student services and activities view the Student Affairs updates page.
As the fall 2020 semester begins, we want all students and members of the UGA community to know that the Office of Student Conduct (OSC) continues to adjudicate student conduct matters, including holding meetings and hearings, and has been utilizng video conferencing technology, telephone dial-in options, email, and other written correspondence, as necessary, to communicate with students and faciliate the University's conduct process. OSC staff members are present and available in Memorial Hall (and via email) to assist students and continue to notify students of the status of student conduct meetings and hearings. Students are encouraged to reach out to their administrative officer for specific information or questions related to their individuals cases.
If you are attempting to schedule an appointment or need to speak with an OSC staff member directly, please call the OSC office phone at 706-542-1131. Please leave a voicemail if you do not reach anyone and we will do our best to respond the same day, unless the call is after business hours. In all instances, we will respond within 24 business hours.
For questions about sanction deadlines or holds, please contact conduct@uga.edu.
For general questions about the conduct process or office operations, please contact conduct@uga.edu.
To make a complaint or to get further guidance on the complaint process, please contact Rebecca Scarbro, Associate Director for Student Conduct, at rcw34@uga.edu.
Student Conduct phone: 706-542-1131
Please check your email regularly for updates regarding University Judiciary operatons for the fall semester. We look forward to continuing to engage with our members and serve the greater University community.
Please reach out to Jack with any specific questions.